"I remember waking up and panicking in my half-asleep state, looking for any glimmer of light I could pick up around me, anything that could prove light hadn't died before me."


Maybe I, too, Was Photosynthesizing is an exploration of the self through lived experiences of light. This illustrated book, composed of visual responses to written accounts of memories, delves into existential anxiety, mental illness, body esteem, and being as a process of becoming — all stemming from a childhood fear of living through the death of light.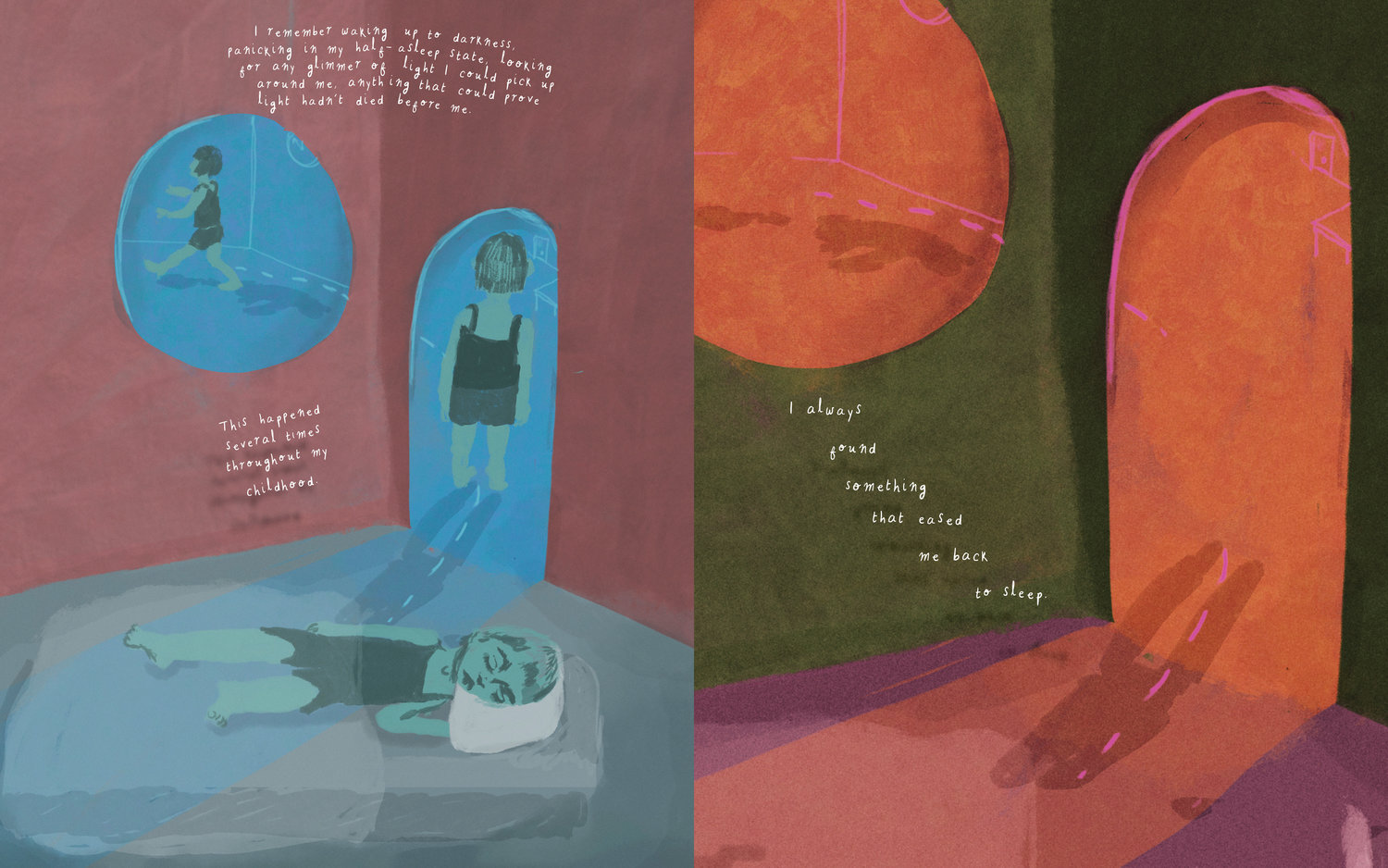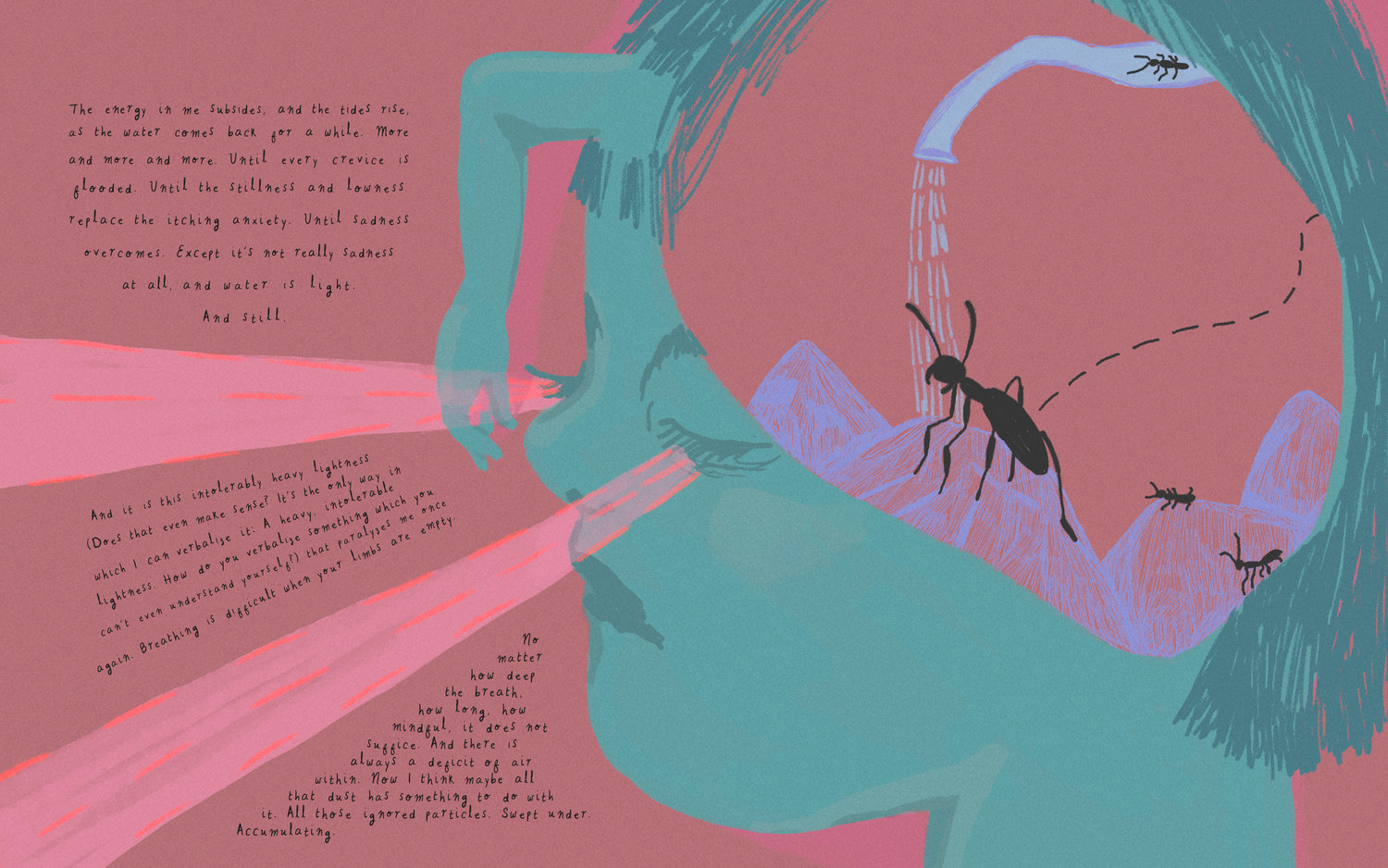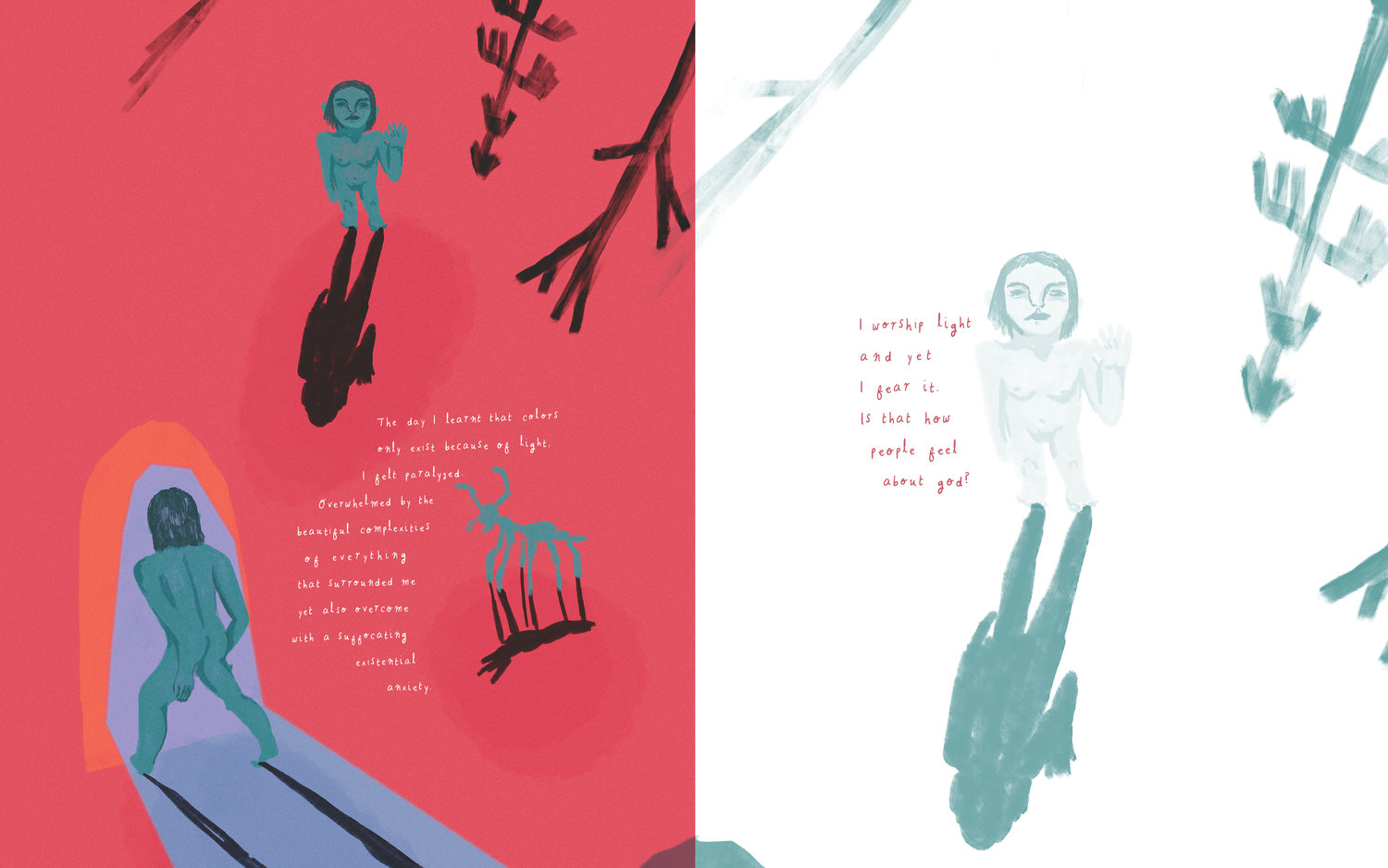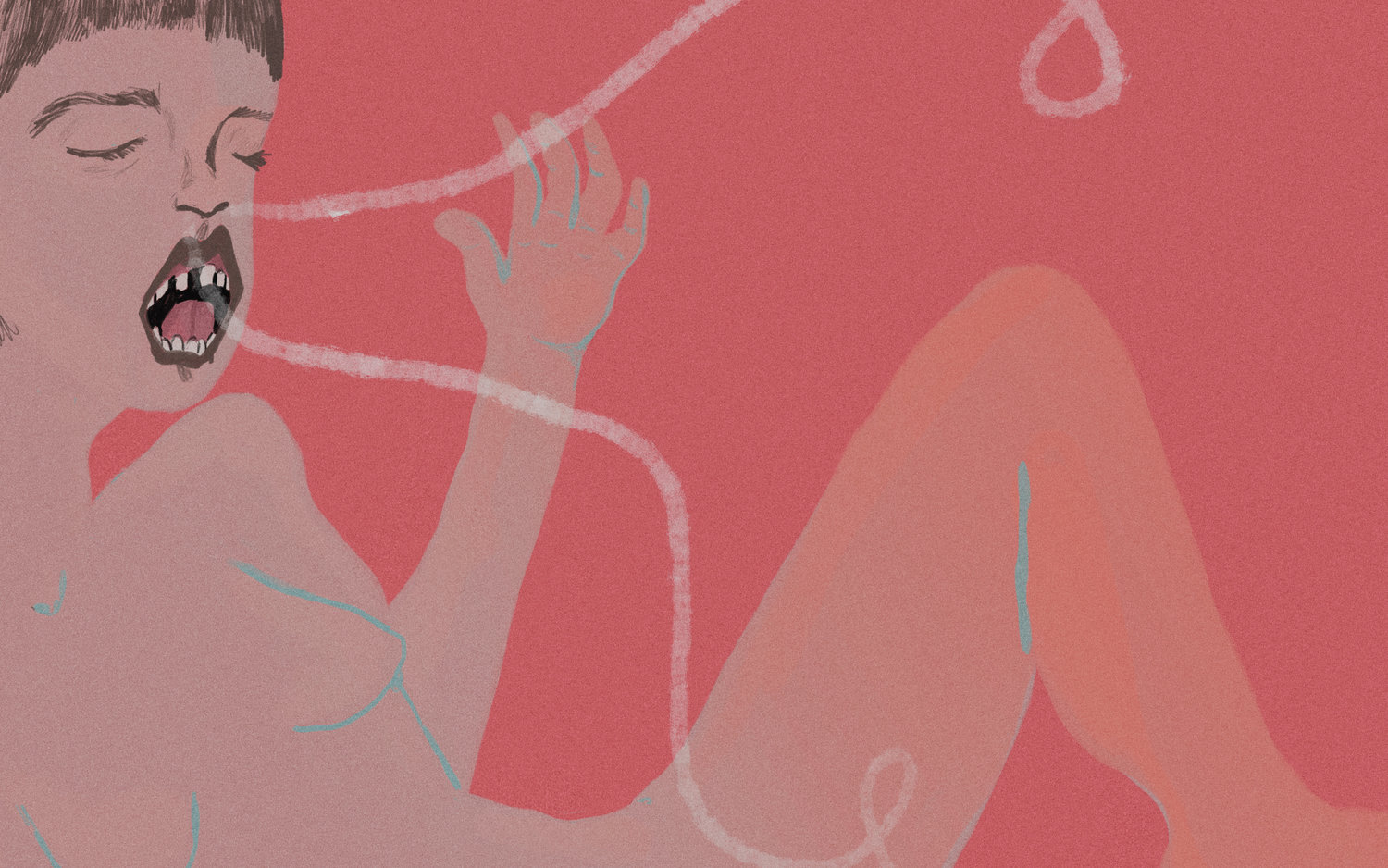 Special thanks to Chang Park and Lauren Redniss, my undergraduate thesis professors, for guiding me on this project.