Hannah is a Colombian-Pakistani illustrator, designer, and writer born and raised in the United Arab Emirates, currently based in Barcelona. They graduated from The New School in New York City with a BFA in Illustration (Parsons) and a BA in Culture & Media Studies (Eugene Lang) in 2020, and in July of 2021, completed a Master's in Editorial Design at Elisava.

Combining their theoretical interests with their art/design practice, the majority of Hannah's personal visual and written work touches on sociopolitical themes, specifically chronic illness and disability, cultural and gender identity, and the bodymind.

Contact︎︎︎
Message me for commissions and collabs.
CV and Portfolio available upon request.
Say hello ︎︎︎
by.hannahnb[at]gmail.com
Or find me here ︎︎︎
Instagram
Twitter
Linkedin
Education︎︎︎
2021 - Master in Editorial Design from Elisava, Barcelona
2020 - BA Culture and Media Studies, from Eugene Lang College,
The New School, New York City
2020 - BFA Illustration, from Parsons School of Design,
The New School, New York City
2018 - Certificate in Fashion Photography, IED, Barcelona


Awards︎︎︎
LAUS Oro for Fury (Proyectos de estudiantes de Máster y Postgrado en Diseño Gráfico), 2022
LAUS Plata for I'm Home, I'm Working (Proyectos de estudiantes de Máster y Postgrado en Diseño Gráfico), 2022
LAUS Bronce for Panot (Proyectos de estudiantes de Máster y Postgrado en Diseño Gráfico), 2022

American Illustration Archive Collection, 2020
Society of Illustrators Student Scholarship Competition, 2020
Languages︎︎︎
English Native
Spanish Native
French Conversational
Urdu Beginner
Italian Beginner
Exhibitions︎︎︎
Secrets, Yui Gallery + HAW Hamburg, 2019
Daftar Asfar x Halo Zine, Art Dubai, 2018
Eclectic Youth, Blended Mag, 2018
Portraits, Brick Lane Gallery, 2018
Skills︎︎︎
Illustration
Portraiture and Fashion Photography
Editorial Design
Branding
2D Animation
Merchandise Design
Art Direction
Writing and Research
Photo and Video Editing
SELF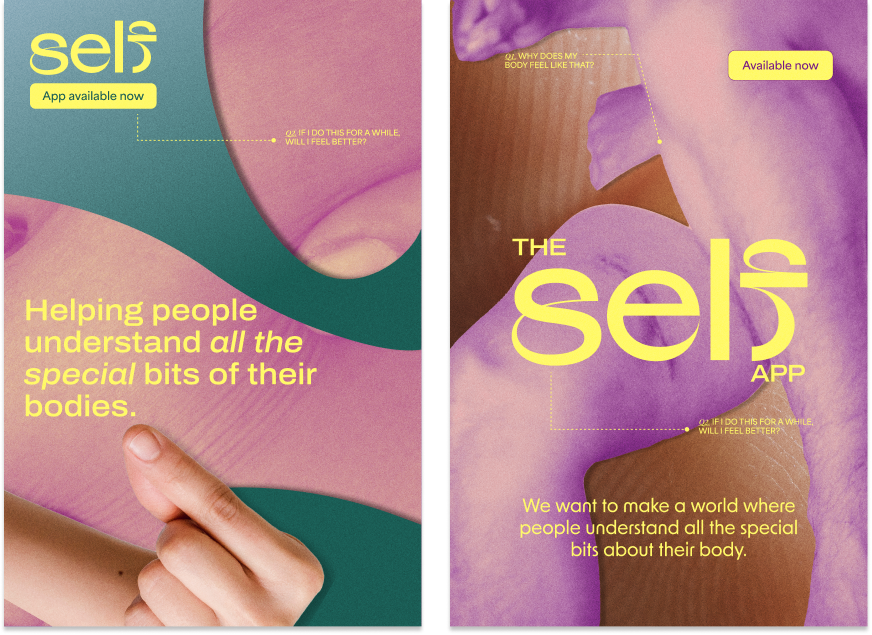 Self is an upcoming health app informed by disability and queer theory. Self helps people understand their bodies, even all the bits that are special to them, through taking notes in a way that they can learn from. It helps create experiments where people can tell whether it is the sun or the experiment making them happy.

To launch the app, Self needed a visual identity that reflected its fun and experimental concepts, looking for playful and curious elements within the body and moving the idea of health away from austere medical imagery. The dynamic visual language, with fun images, bold colors, and a unique logo successfully communicate the joy that can be found during the process of trying to discover and learn about our own bodies.


MADU

Madu is an upcoming swimwear and essentials brand for women by women, born in Italy, designed in Spain, and made fairly in Portugal. To launch the company and bring it to life, Madu needed a visual identity that communicated its main values: classic simplicity, modern femininity, and timelessness.

Project in collaboration with Jana T. Calvo
Photography by Jorgelina Zabert
Swimwear design by Morgane Dixneuf + Jorgelina Zabert
I'm Home, I'm Working.

Essays on Home, Labor, Leisure,
and Rest as Resistance
18 x 24 cm format book of essays conceptualized, researched, and designed with Carissa Díaz Alemán and Cristina Florez-Estrada as part of the Masters in Editorial Design 2021 at Elisava.
The distance between labor time and leisure time, the demarcation between the spaces of the home and the office, between the public and the private are blurred, often impossible to distinguish. Work is now transportable under a sociopolitical system that values us solely when we produce, so every crevice of the home is converted into a potential office. Even sleep, rest, and leisure have been transformed. We rest so that we may recommence work refreshed, energise, in the optimum state for productivity. But this rest has become commodified too; it is a luxury product we must work hard to afford.
I'm Home, I'm Working
collects essays and artwork that reflect on how labor and capitalist logic have infiltrated and restructured our relationships with our homes. Finally, it proposes the idea of rest as one of the many acts we must perform collectively to resist and dismantle an inherently exploitative system.
Special thanks to Pol Pérez, our tutor for this project.
Fury. Not There Yet.

Internationalist and intersectional feminist magazine designed with Leyre Medina Yuste as part of the Masters in Editorial Design 2021 at
Elisava
.
Fury
is a publication that visibilizes the vast inequalities that exist between men and women globally from an intersectional feminist lens. It disseminates historical knowledge about feminist struggles of the past and acts as a space where women can share their stories and experiences as people who constantly interact with a patriarchal world mediated by the gender binary in the present.
The publication looks back on the legacy of women-led sociopolitical movements, to which many of us owe the rights we have today, while reflecting on all the work we have left to do to achieve equality for people of all genders.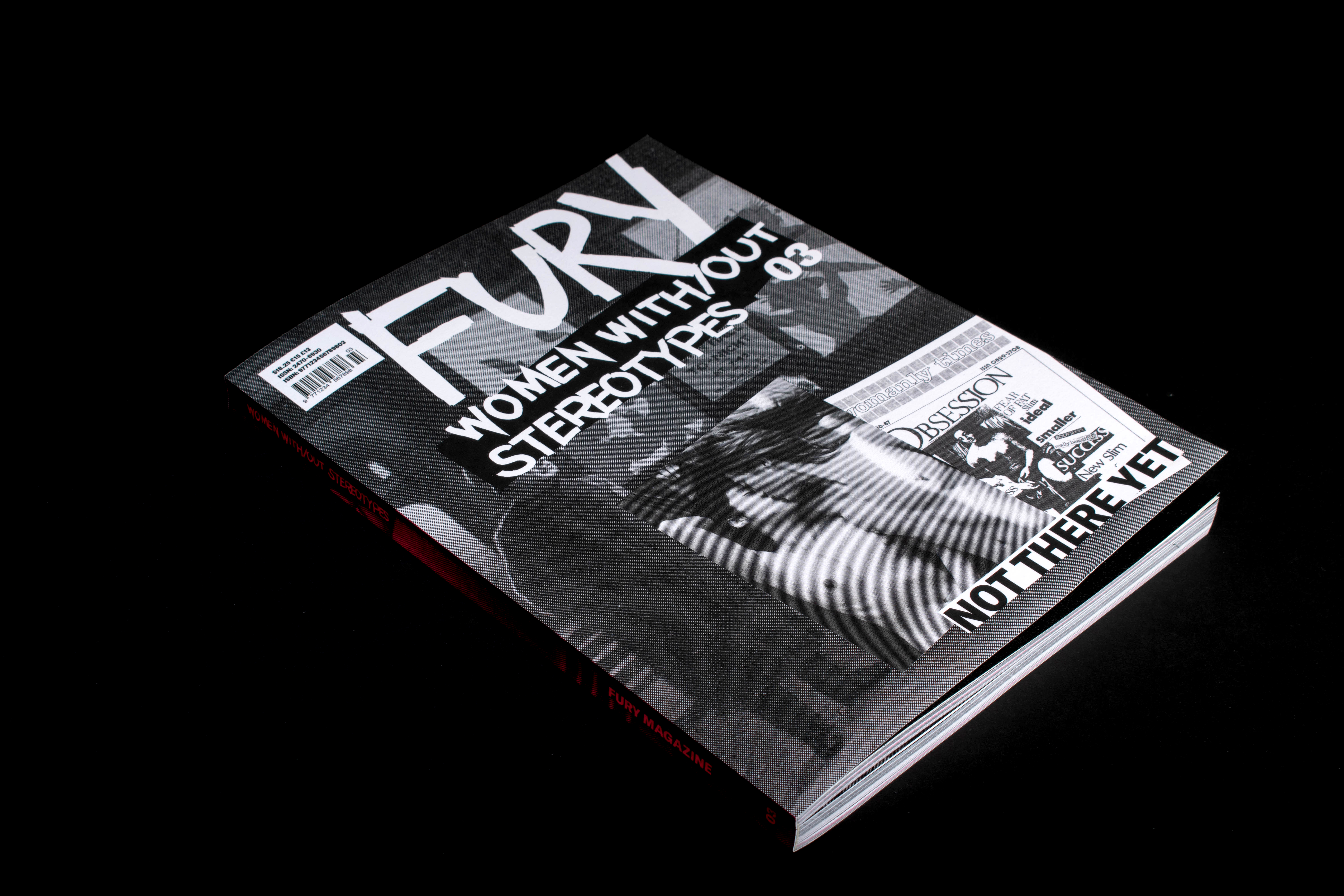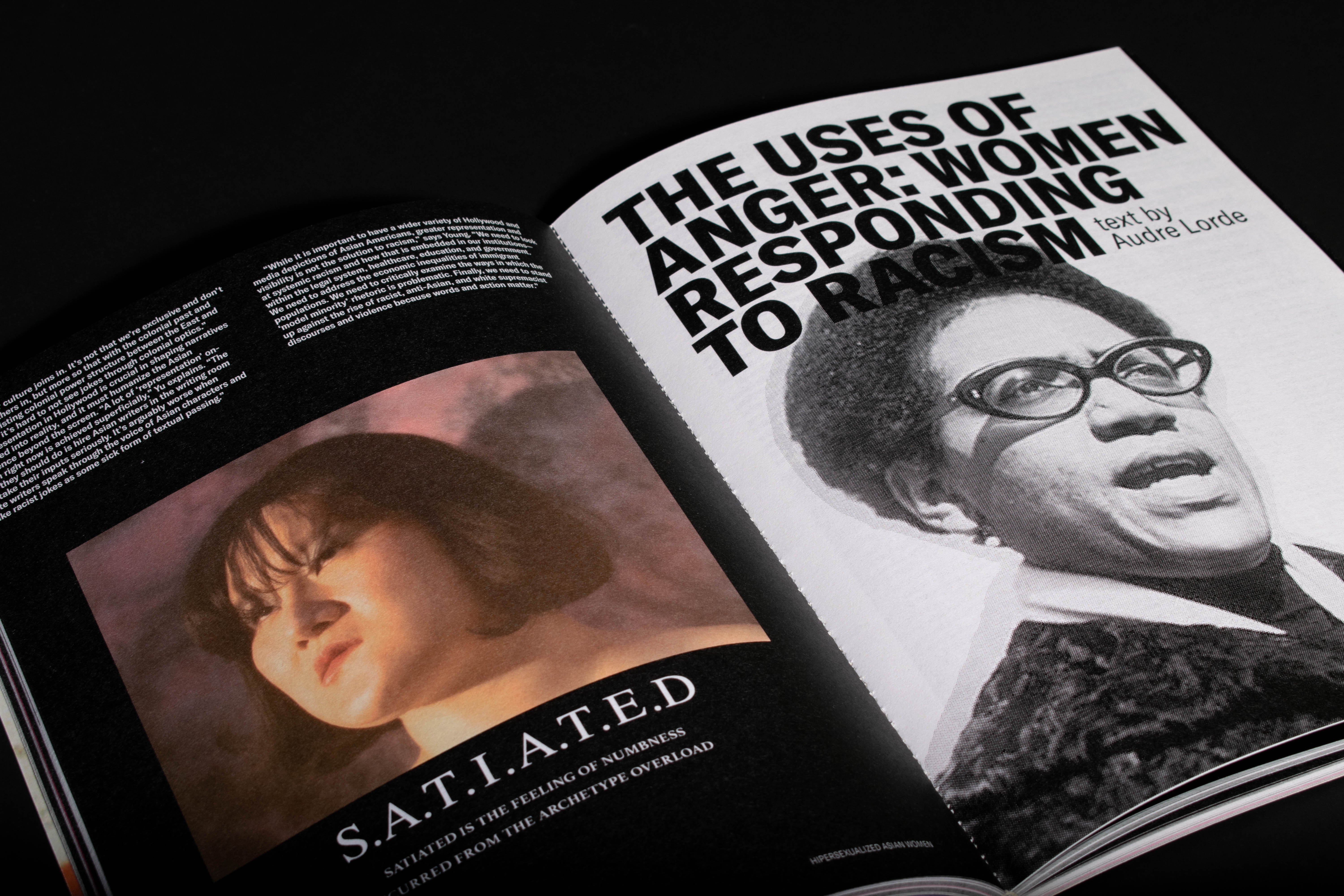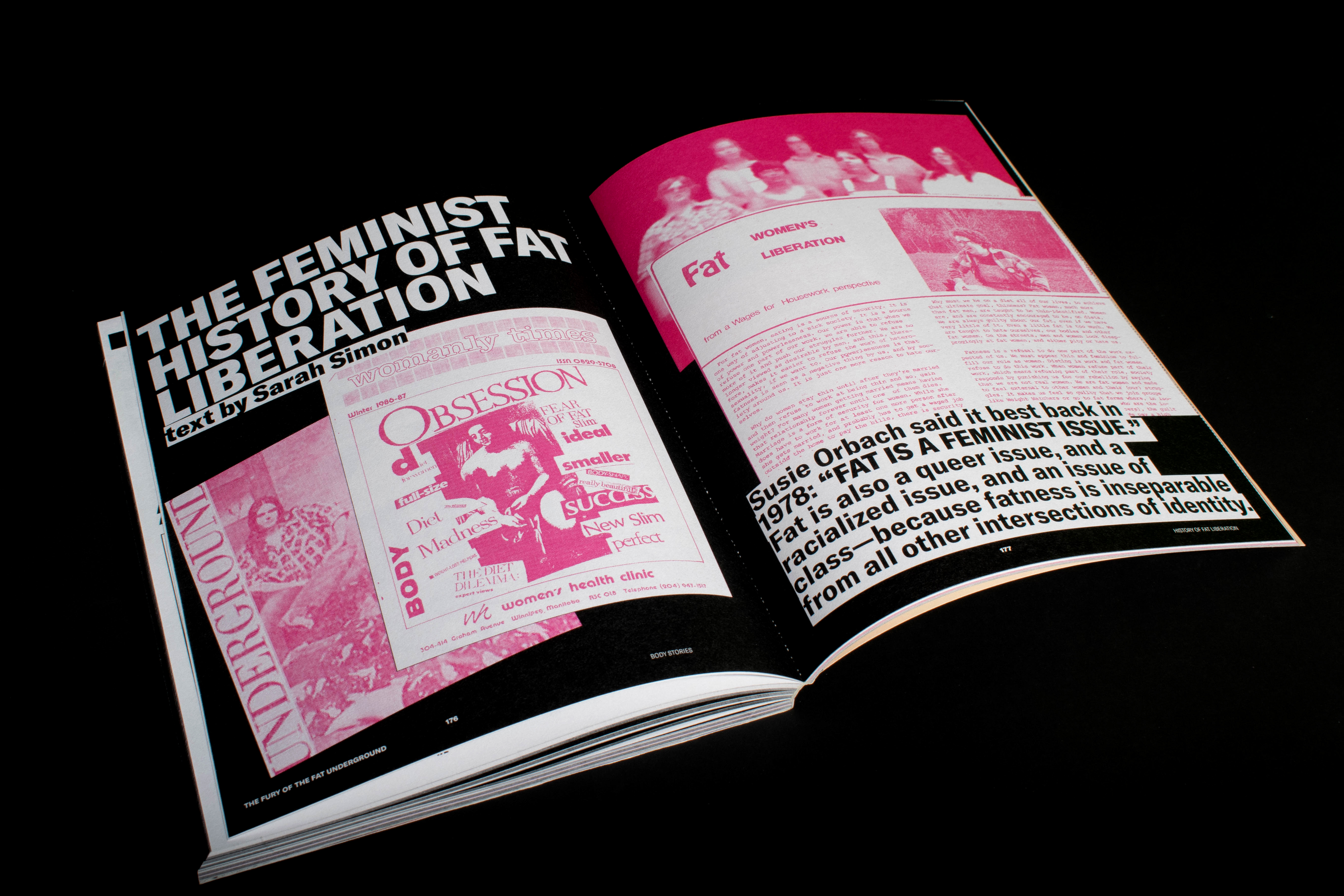 Our first issue,
Women and Law
, delves into how women before us fought for the right to vote and how we continue to fight against laws that control our bodies and limit our lives. We then focus on the topic of abortion laws, sharing stories that highlight the importance of making abortion accessible for all.
Our second issue, Women at Work, focuses on how women before us fought for the right to have their labor be recognized and remunerated, and how we continue to fight against laws and cultural norms that limit what we are able to do with our lives. Finally, we focus on the rights of sex workers, whose perennial struggle for protection we must collectively assume.
Our third issue,
Women with/out Stereotypes
, focuses on how women before us have put their lives on the line to fight for our right to express and present ourselves freely, and how we continue to resist white supremacist, colonial, cisheteropatriarchal norms that control our bodies and limit our lives. Here, we focus on beauty standards and the ways in which women are taught to mold themselves to fit into the stereotypes of the ideal woman.
Special thanks to Albert Romagosa, our tutor for this project.
Maybe I, too, Was
Photosynthesizing


"I remember waking up and panicking in my half-asleep state, looking for any glimmer of light I could pick up around me,
anything that could prove light hadn't died before me."


Maybe I, too, Was Photosynthesizing is an exploration of the self through lived experiences of light. This illustrated book, composed of visual responses to written accounts of memories, delves into existential anxiety, mental illness, body esteem, and being as a process of becoming — all stemming from a childhood fear of living through the death of light.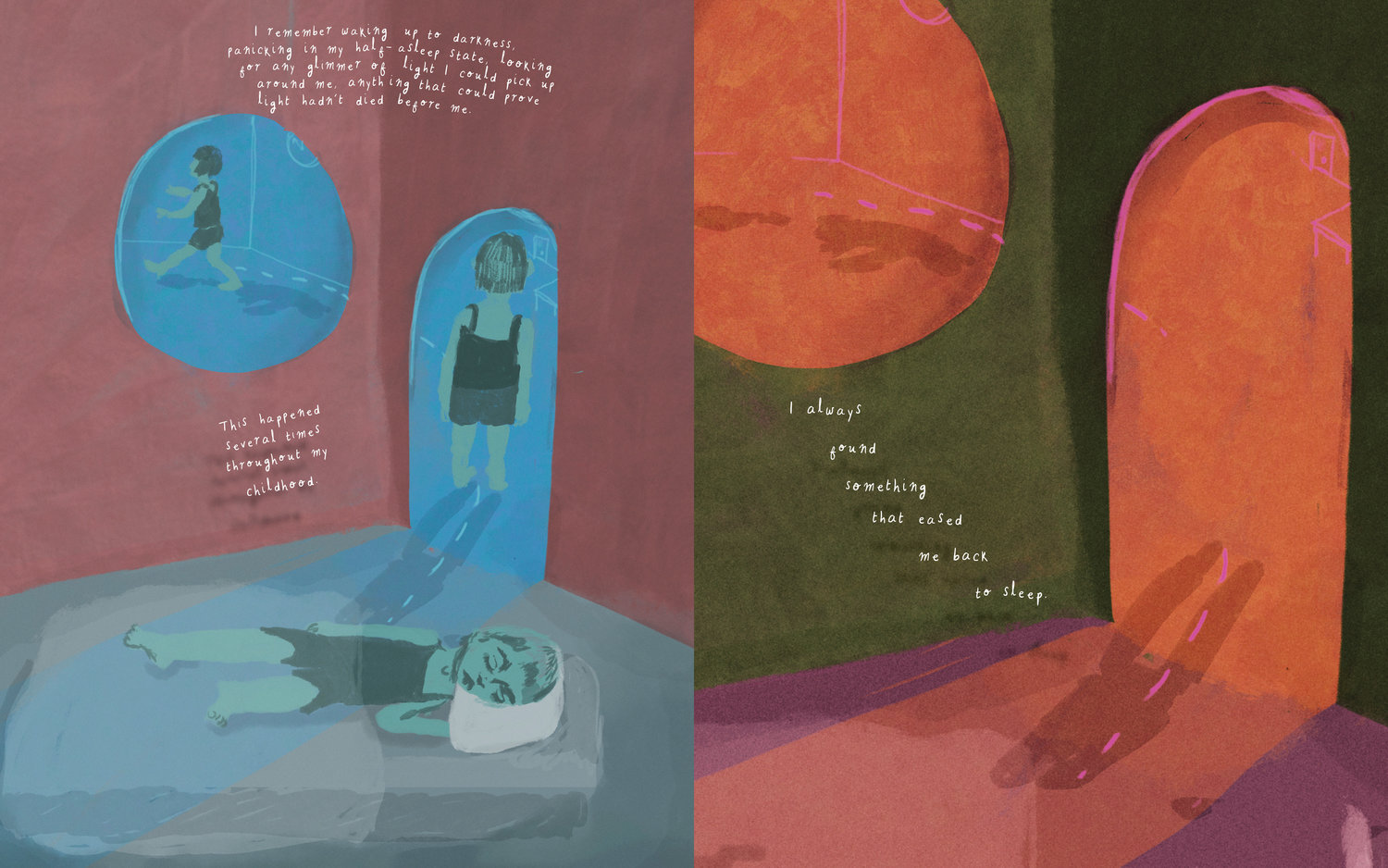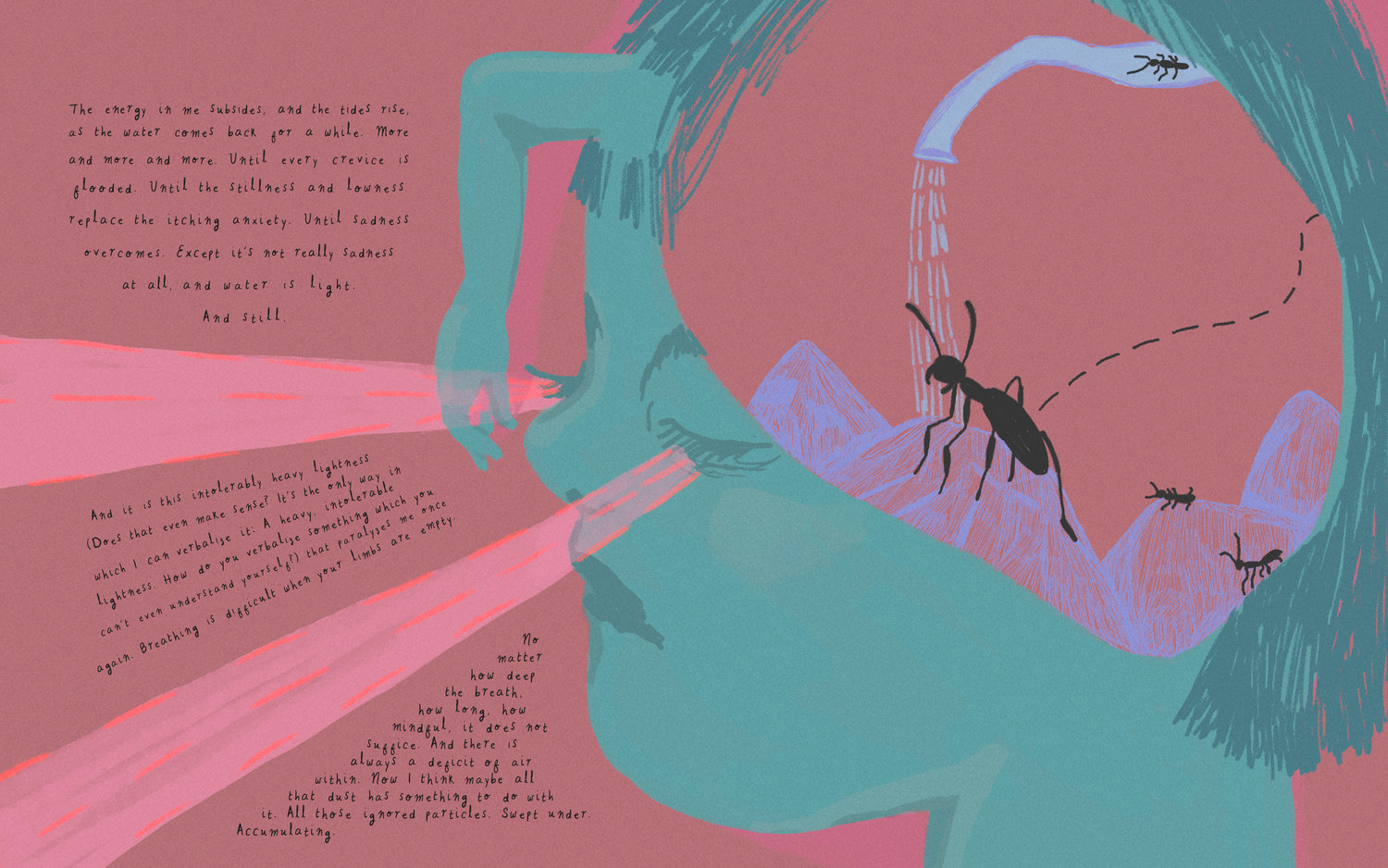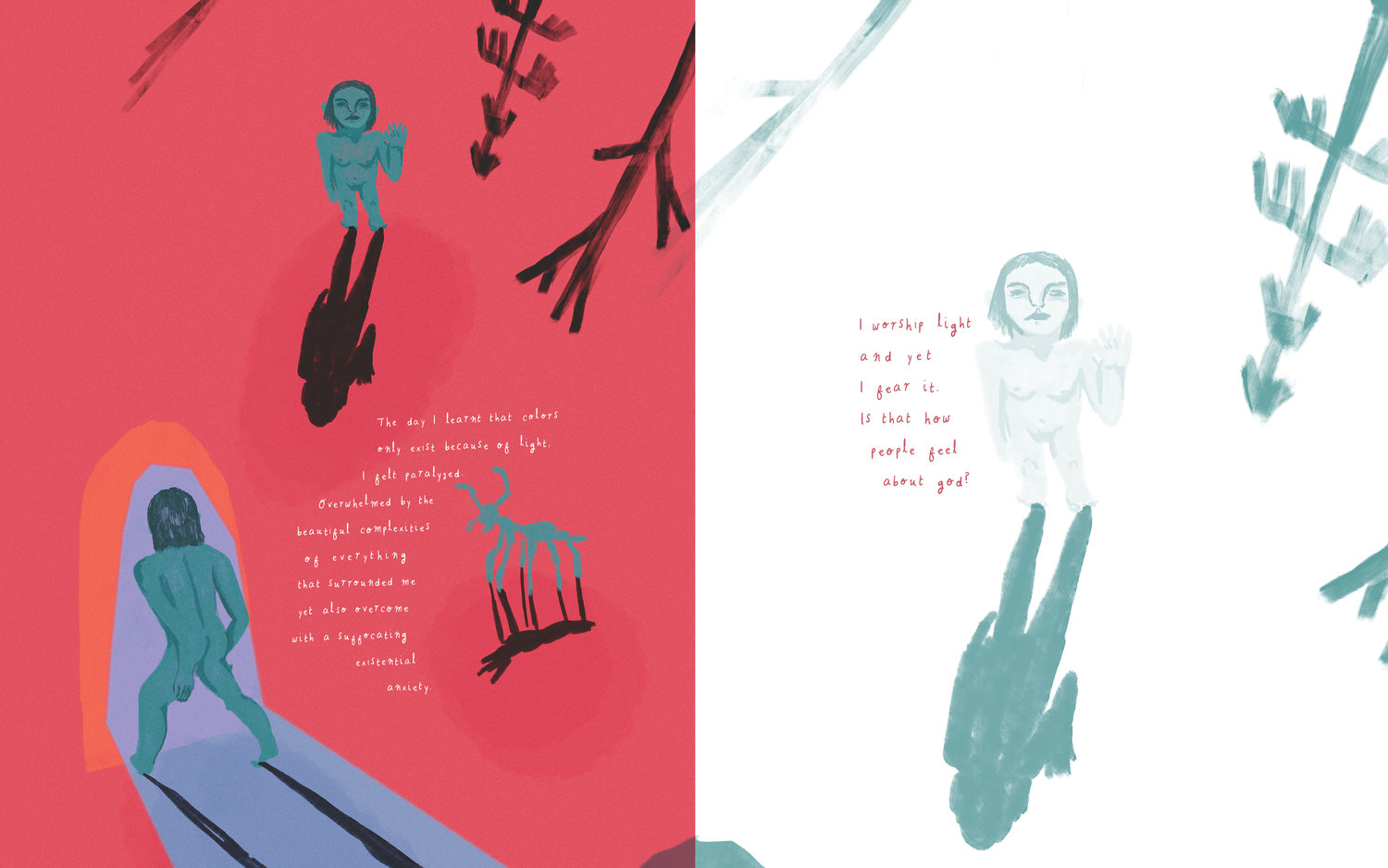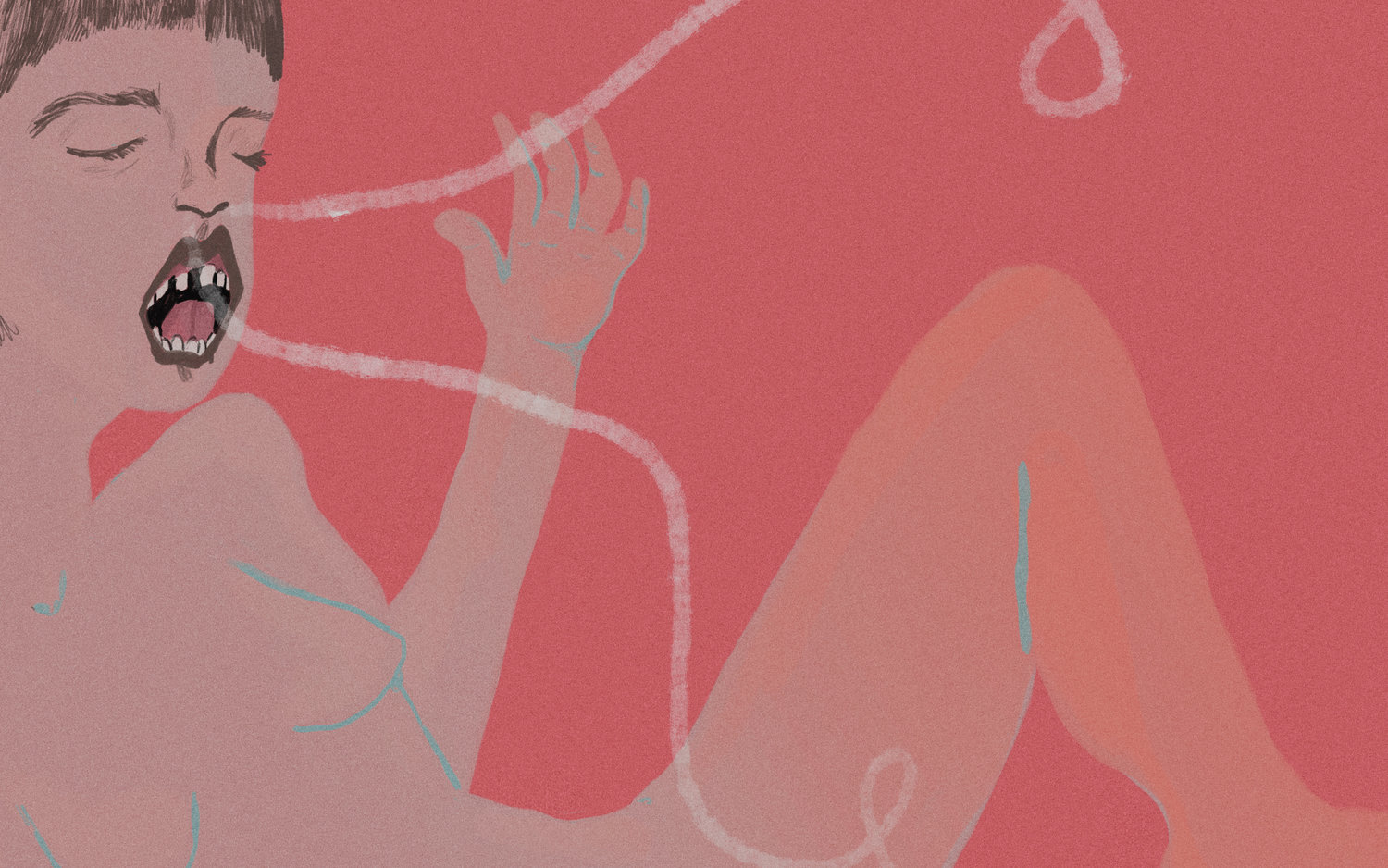 Special thanks to Chang Park and Lauren Redniss, my undergraduate thesis professors, for guiding me on this project.